At the Google I/O 2023, generative Artificial Intelligence (AI) took centre stage. Alphabet chief executive officer Sundar Pichai opened the keynote by talking about how far the company has reached in its journey to make generative AI reach more customers. After the patchy start of Bard AI, Google announced that generative AI is coming to Gmail, Search, Photos, and Maps. Also Read - Google Pixel 6a is available for Rs 27,999 in India: Should you buy it or not?
Pichai said Google is taking a "bold and responsible" approach to AI. While that is a bit ambiguous, the features coming to Google's popular services show where the company's generative AI models are headed. For instance, Gmail is getting a tool that will write emails on your behalf, Maps is getting route-to-route navigation in an immersive view, and Photos is getting a more advanced editor. Also Read - Google Pixel Fold is coming: Here's its first official look ahead of Google IO 2023
New Gmail AI assistant
Gmail is getting a new "Help me write" tool that will write emails for you. Just tell the tool what to write in a few simple words and it can compose the entire email in whatever tone you ask. Pichai demoed an instance where a user just had to tell the AI tool to write an email asking an airline for a refund. The "Help me write" tool wrote a nice email in a very professional tone, which Pichai said could increase your chances of getting a refund. Just like this example, you could create emails based on the context of the emails you are replying to. Also Read - Google to launch Pixel 7a, Pixel Fold at Google I/O 2023: Here's what we know so far
Magic Editor in Google Photos
Last year, Google introduced Face Unblur and Magic Eraser to Photos. This time things are going ahead. Magic Editor can now help you realign different objects in a photo with the help of generative AI. Google showed an image of a person in front of a waterfall but you do not like what you see. Enter Magic Editor. It can move the person farther from the waterfall to make it look like it was originating from the person's hand. It can even erase things like your bag's belts appearing in — and ruining — the shot. Don't like the colour of the sky? Magic Editor can change that too.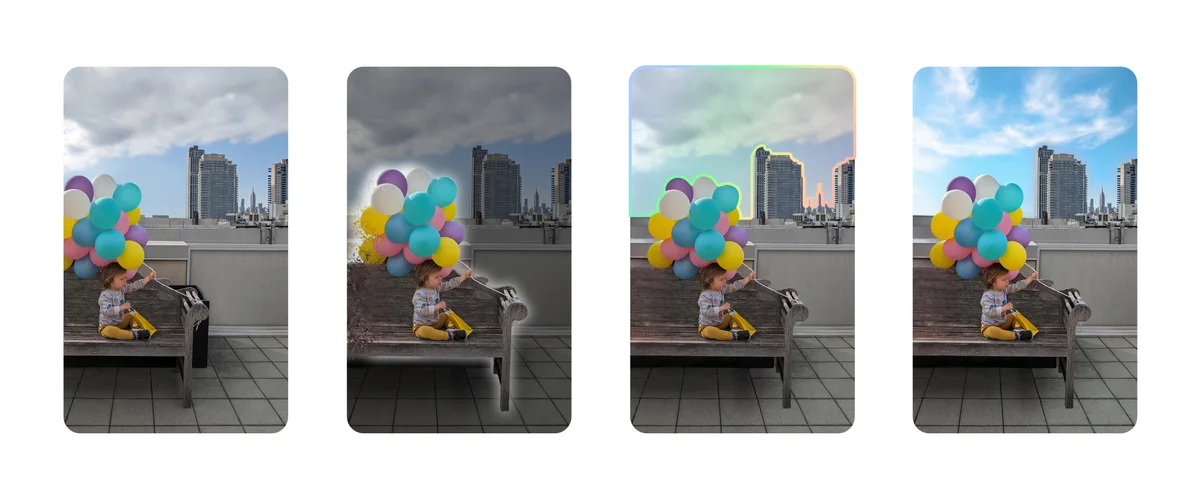 During the demonstration, the results of Magic Editor looked, well, exactly like magic, But it may not be perfect. For instance, editing or erasing objects in a photo leaves artefacts that do not look nice sometimes. But it is a step ahead of the Photo Unblur and Magic Eraser.
Immersive view in Google Maps
Generative AI is coming to Google Maps to make navigation a lot easier. As a result, Immersive View, which was launched recently, is getting a 3D view while navigating. A step forward from offering an immersive view of a place and what's going on at that place, the new Immersive View will offer a bird's-eye view of the entire route to your destination. That is in 3D.

In other words, you see what you are likely to see while taking the suggested route, albeit in bird's-eye view. Google said it will even offer traffic simulations so you understand how to plan your journey to a particular destination.
---
---