Google's generative AI tools available in its Workspace suite of apps have a name now. They are called Duet AI. At the Google I/O 2023, the company showed off how smarter services such as Gmail, Docs, Sheets, Slides, and Meet will become with the implementation of Duet AI. A new "Sidekick" will appear on the side of any file you are working on across Google apps. The new side panel can analyse your document or email or slideshow to give you relevant answers and suggestions. Also Read - Google IO 2023: Pixel Tablet announced with Tensor G2 chipset, check details
Some of the features grouped into being called Duet AI were announced earlier this year. For example, Google began public testing AI features to help Gmail and Docs users work on emails and documents a few weeks back. With the launch of Duet AI, these tools come to Sheets, Slides, and Meet. But even with new branding, these AI features are still not available to everyone — at least not yet. Also Read - Google IO 2023: Google launches its first foldable phone, Pixel Fold
The word Duet symbolises real-time collaboration, which is what Google hopes the relationship between Workspace users and its generative AI should be. During the keynote, Aparna Pappu, GM and vice president of Google Workspace, said, "This [Duet AI for Google Workspace] builds on the vision for Workspace we shared in March and the launch of generative AI features in Gmail and Google Docs to trusted testers." Also Read - Google doubles down on generative AI with smarter Gmail, Photos, and Maps
How Duet AI will help Workspace users
All the Duet AI features in Workspace apps will be available through Sidekick. For instance, Google Docs users can launch Sidekick from the top-right menu and ask generative AI to analyse what you have written and offer you different suggestions, such as what the next twist in your short story could be. But what if there is nothing written? The "Help me write" feature can help them write an essay on global warming with accurate statistics and more.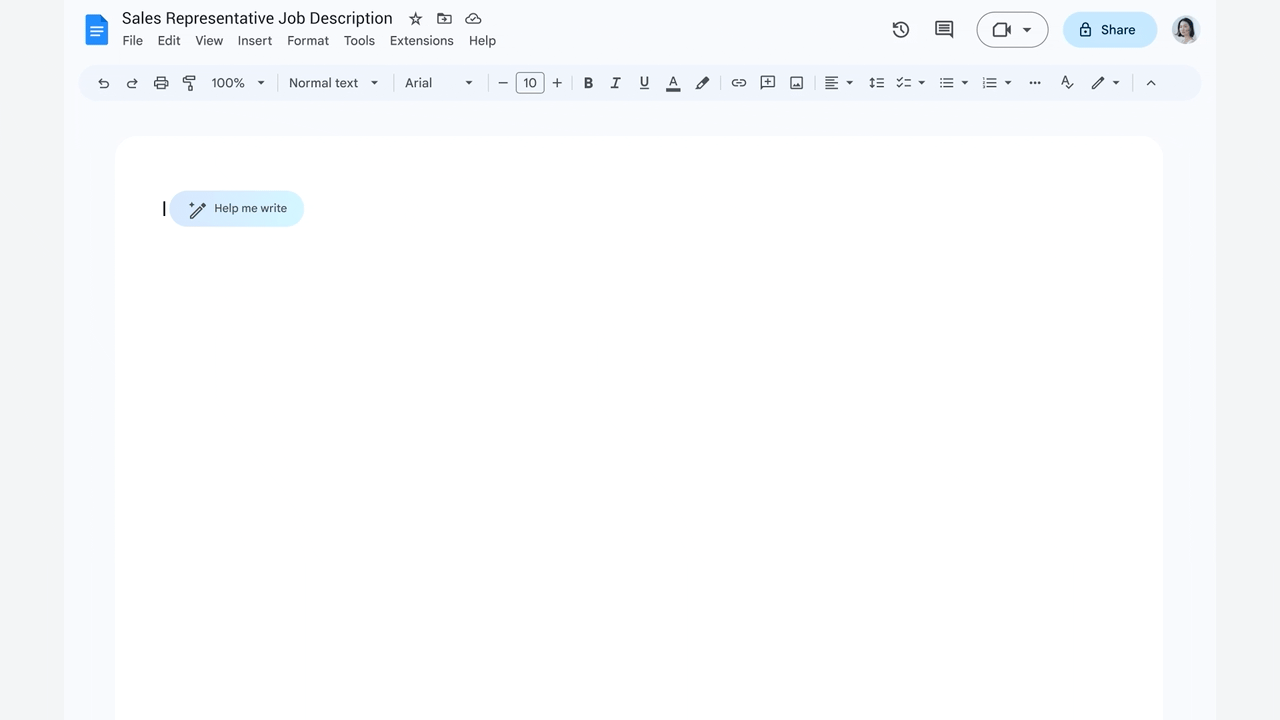 Google Sheets users can use generative AI available in the side panel to automatically generate a table for, say, a "Client and pet roster for a dog walking business" with columns such as dog, address, email, date, time, duration, and price. A preview is available before you insert the table.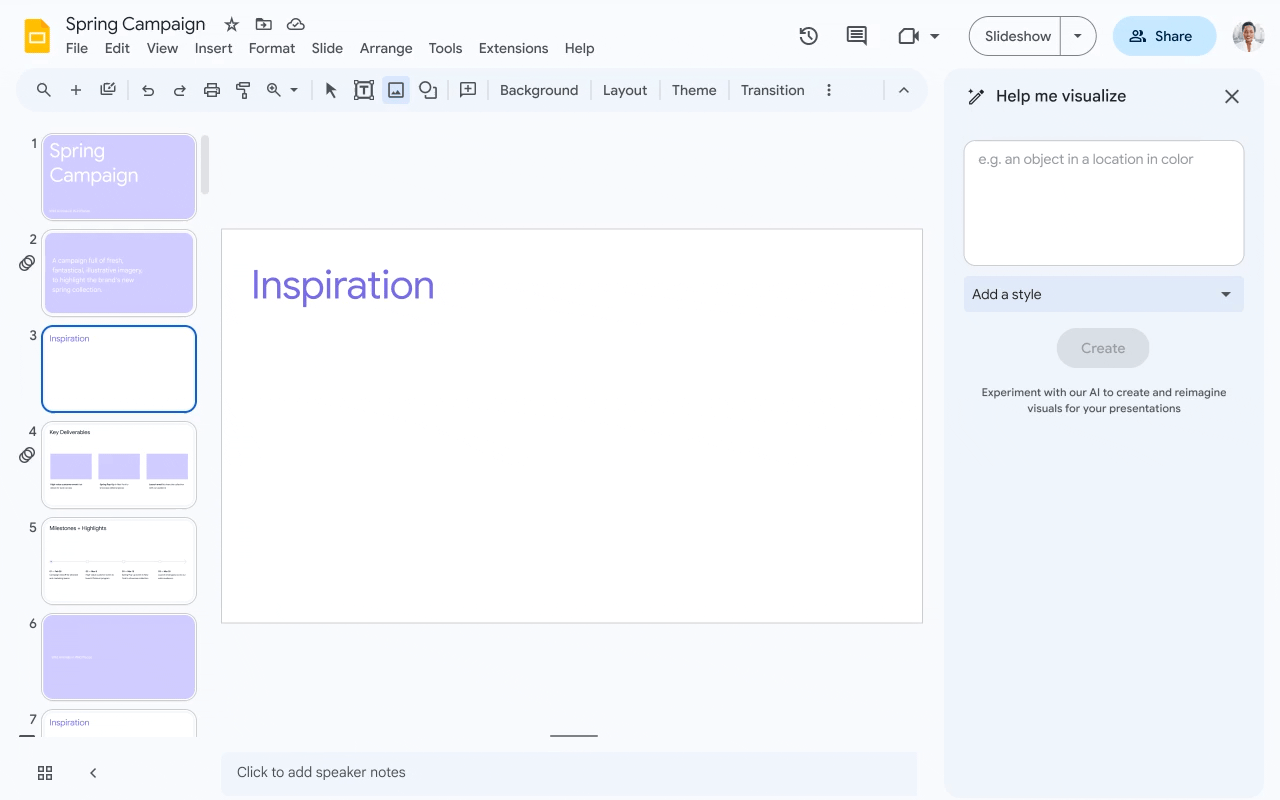 In Google Slides, a "Help me visualise" side panel (Sidekick with a different name) will appear to help you generate images using text. You could ask generative AI to create an image of a giraffe eating grass in front of the Eiffel Tower in Van Gogh style. There are several customisation options to choose from, such as photography, illustration, flat lay, background, and clip art. A single text prompt will generate more than 5 images. Similarly, Google Meet users can use Sidekick to generate background images related to the topic of the meeting.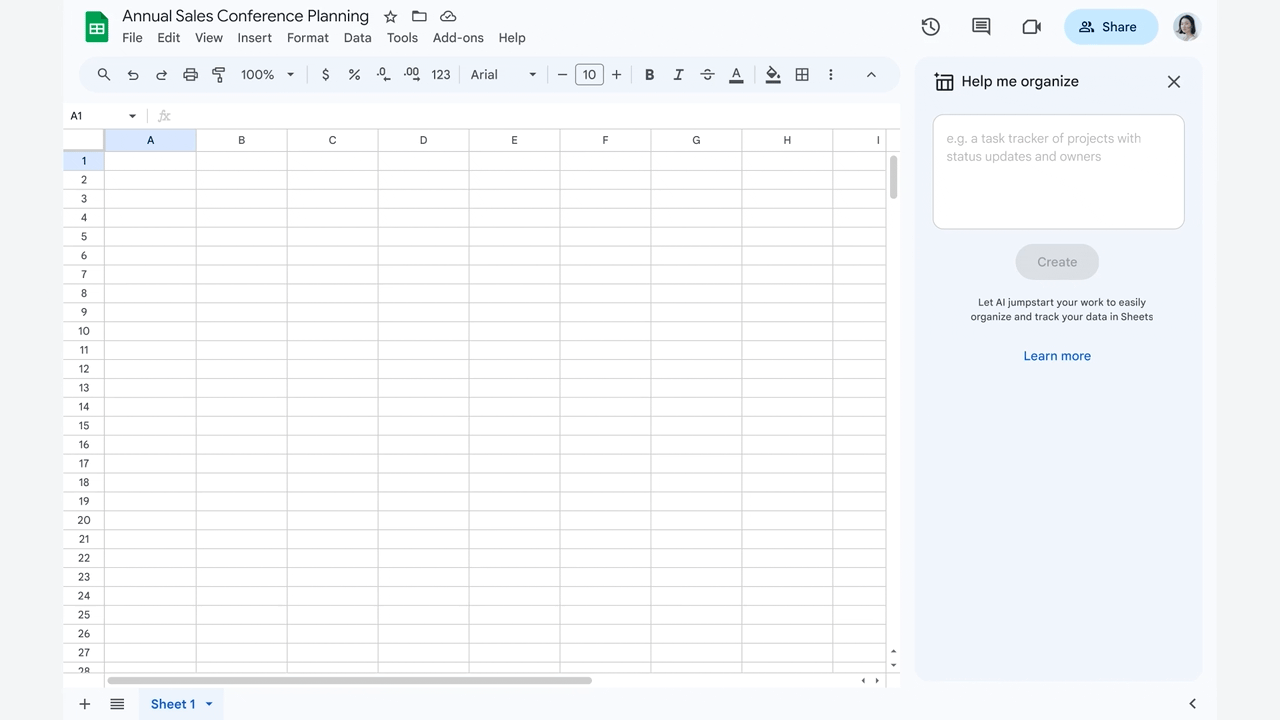 Google said the new AI features are coming to Google Workspace Labs with an expanded reach to "hundreds of thousands" of testers. Both consumer and business Workspace users will be able to access Duet AI but there is no timeline for a wider rollout yet.
---
---