After a quick, sort of half-baked announcement of the Bard back in March, Google has now finally updated its chatbot for everyone. Although it's still in an experimental phase, it's now available in 180 countries and has received new features. Also Read - New Twitter CEO, WhatsApp scams, AI everywhere and more: This week in tech
The chatbot now also supports the new PaLLM2 language modal, has Google Lens integration, and will do more visual interactions. Also Read - Google Bard now available in India, more countries with slew of new features
What all of this means is that you can finally start using the chatbot to solve your queries, get a list of things, or gather data in a paragraph-like format. Having said that, in this article, we'll show you how you can use Google Bard now that it's live in India (which is among the announced 180 countries). Also Read - Google IO 2023: From Pixel Fold to Generative AI powered Search, here's everything Google announced today
How to use Google Bard in India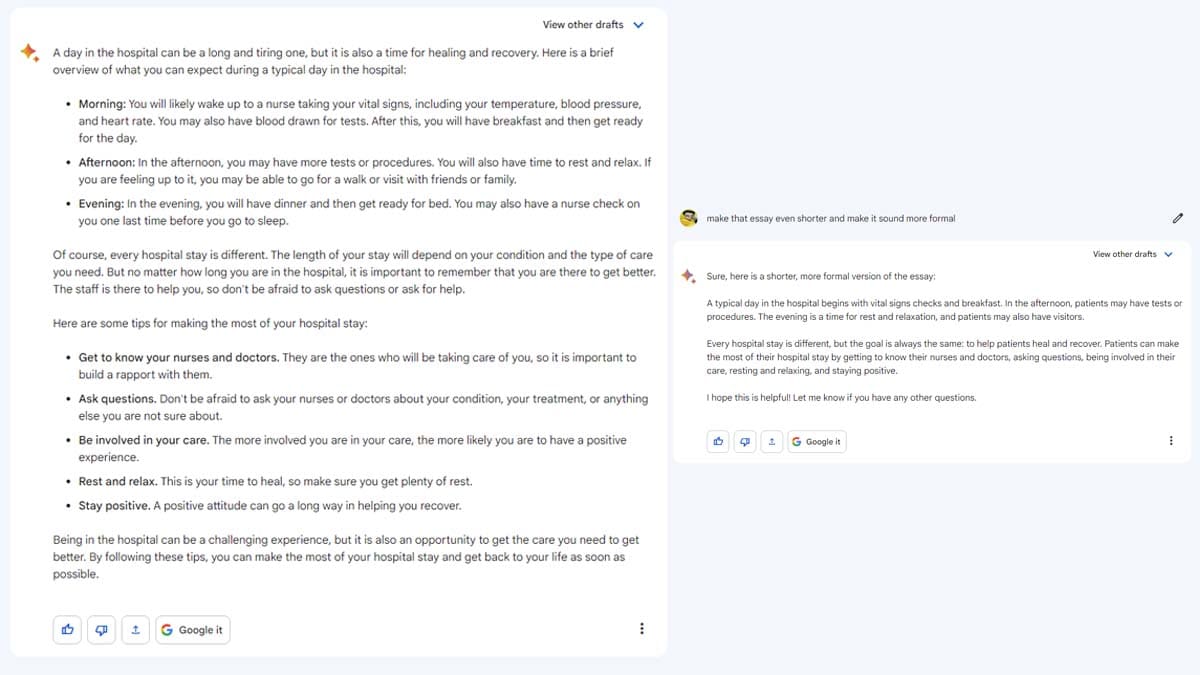 Step 1: Open the Google Bard webpage by searching on Google or by directly visiting bard.google.com.
Step 2: Tap on try Bard.
Step 3: Now, you may either be on a waiting list or get to the chatbot page immediately. In India, many users are easily accessing Bard without joining the waiting list, as it was in our case. Once you are on the main page, you can start using the chatbot.
Step 4: To simply start, you can start the chatbot by asking simple questions such as "I want to write a novel. How can I get started?" or a bit complex questions as you move forward like "What's a fast, balanced, vegetarian meal for me to make? It should be high in protein and fiber."
Step 5: Interestingly, Bard allows you to ask queries/give prompts on the answer it gave to your previous question. So for instance, if you ask Bard to write an essay at first then you can get it finetuned by giving more prompts (as you can see in the image above).
That's how easily you can use Google Bard in India and get your queries solved. Again, do note that Bard is not yet in the final phase. Since it's in the experimental phase, it'll learn as you keep using it and is expected to get better as time passes.
In other news, Google has confirmed that it will be integrating Bard with its other apps like Gmail, Drive, Docs, Maps, etc. Google is also collaborating with Adobe Firefly to bring AI generative image capability to Bard.
It's worth noting that the Google Bard is available in English, Japanese, and Korean languages with more languages expected to be added soon.
---
---