Tecno as a brand is known for its budget and mid-budget smartphones. The company has a strong portfolio of smartphones consisting of devices such as Pova 4 and the Camon 19 Pro series that offer features and performance in under 25K price segment. But recently, the company did something unexpected and unthinkable. It launched the Phantom X2 series and with that, the company took a leap to the premium mid-budget smartphone segment.
For the unversed, the Tecno Phantom X2 series includes two smartphones – the Phantom X2 Pro 5G and the Phantom X2 5G, which is the star of this review, costs Rs 39,999 in India. Also Read - Microsoft brings ads to its Bing chat
The Tecno Phantom X2 5G has all the hallmarks of a power performer – a curved-screen AMOLED display, a glass body, a high-end processor (Dimensity 9000), a 64MP triple camera setup, a large battery and 5G connectivity to name a few. But it faces stiff competition from established rivals such as Xiaomi Mi 11T Pro 5G, Asus ROG Phone 5s 5G, and OnePlus 10R. Also Read - Vivo X Fold 2 officially showcased ahead of launch in April
Under the circumstances, the question isn't if the phone is capable of delivering what it promises, but if it is able to stand tall against the competition. We will try to answer that and more in the detailed review below. But before we get there, let's take a look at its detailed specifications. Also Read - Google denies it copied ChatGPT to train its own AI chatbot Bard
Tecno Phantom X2 5G specifications
Display: 6.8-inch Curved AMOLED display with 120Hz screen refresh rate, 1080×2400 resolution, Gorilla Glass Victus
Processor: MediaTek Dimensity 9000
Storage: 8GB of RAM, 5GB of extended RAM (13GB of LPDDR5 RAM) and 256GB of UFS3.1 storage
Operating System: Android 12-based HiOS 12.0
Camera: 64MP ultra clear night portrait lens with RGBW sensor + 13 MP wide angle lens + 2MP sensor, 32MP front camera
Battery: 5160mAH battery with 45W wired charging support
Connectivity: 5G, WiFi 6, Bluetooth v5.3,
Colours: Moonlight Silver and Stardust Grey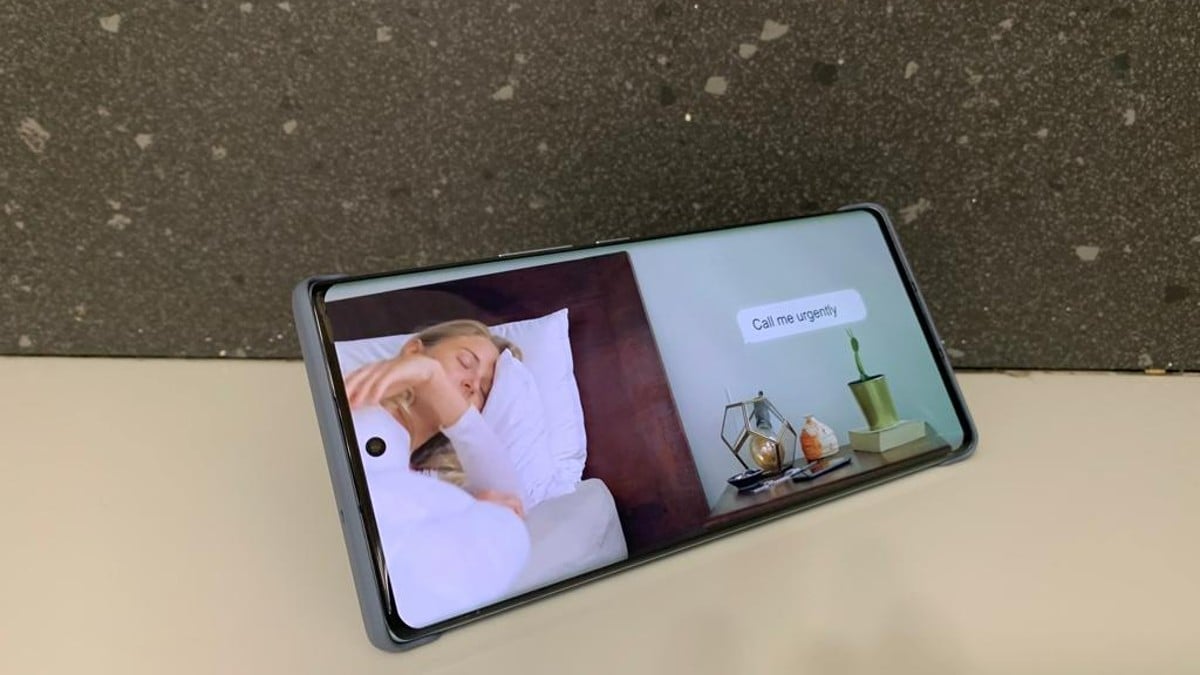 Tecno Phantom X2 5G review: Design
There are a lot of smartphones in the premium mid-budget segment right now, but few have the beauty and the grace that sets them apart from the rest. Tecno Phantom X2 5G is among the few devices in its price segment that is simple yet incredibly elegant, which makes all the difference.
The phone comes with a unibody double curved screen design with a 3.5D Lunar Crater Dazzling stained glass at the back, which Tecno says is inspired by moon's craters. We got the Moonlight Silver colour variant, which blends perfectly with the theme.
The Tecno Phantom X2 5G phone looks elegant and it is extremely comfortable to use. Its curved body design offers a strong yet comfortable grip and its glass back design easily protects it from dust and smudges. In addition to the design of the back glass, what stands tall in the design is the gigantic rear camera module, which consists of a triple camera setup and an LED flash and an 'X' that is encased in a pill-shaped design. All of this, that is, the triple rear camera system and the LED flash module is housed inside a giant square-shaped camera module with curved edges, which protrudes from the back slightly. It takes some getting used to the design, especially the rear camera module, but once you do, it's easy to see how easily it blends well with the phone's overall design.
At 210 gms, the Tecno Phantom X2 5G is not the lightest phone in its price segment, but it sure is one of the most comfortable and elegant ones out there.
Tecno Phantom X2 5G review: Display
Coming to the design, the Tecno Phantom X2 5G features a 6.8-inch curved screen AMOLED display with a screen ratio of 20:9, a screen refresh rate of up to 120Hz, P3 wide colour gamut and Corning Gorilla Glass Victus protection.
Specifications aside, the Tecno Phantom X2 5G offers a gorgeous display that offers a balanced experience no matter what lighting conditions you use it in. Whether you are out under the harsh sun around noon exploring a new city or you're out for your evening stroll or you are sitting inside the comfort of your home scrolling through your social media handles, the phone handles everything well. The screen is bright and vibrant with just the right amount of contrast. During my time with the phone, I took it out under the harsh Doha sun and grey wintery mornings in Delhi. I also used it during my evening strolls in the city. At all times, the phone offered a comfortable viewing experience. I also had a good time watching various web-series on various OTT platforms such as The Resident and Grey's Anatomy on Hotstar and Jack Ryan on Amazon Prime Video owing to its wide display and balanced colour scheme.
What added to the overall experience is the fact that the phone ships with a plastic case that can also act as a stand when the phone is horizontally placed.
Tecno Phantom X2 5G review: Performance
Talking about the performance, the Phantom X2 5G is powered by the 4nm MediaTek Dimensity 9000 system-on-chip and it has 8GB of RAM and 256GB of storage space. The only other phone that comes with Dimensity 9000 in India is the Vivo X80 5G, which starts at Rs 54,999 in India. Numbers aside, the Tecno Phantom X2 5G is a power performer. It throws no tantrums, no jitters, no matter what you throw at it, all thanks to the processor. Whether you are performing day-to-day mundane tasks, playing games or watching content online, Phantom X2 5G runs smoothly under all conditions. The biometric sensors, which include a facial identification system and an in-display fingerprint sensor, too are equally proficient at their job as they unlock the phone instantaneously every time.
On the software front, the Phantom X2 5G runs Android 12-based HiOS 12. While this is a slightly dated OS for a phone arriving in India in 2023, Tecno has promised at least two years of OS updates, which means that the phone is sure to get Android 14. That said, running a slightly older operating system hasn't watered down the performance and the overall experience of the Phantom X2 5G at all. While the phone does have some extra apps, those can be easily disabled from the Settings menu. However, there is no straight up way for removing those apps completely. The phone, in addition to having the app drawer also has an A-Z menu of apps, which gives users a more alphabetic access to the apps.
Coming to software-based features, Tecno is known for offering a plethora of customisation features and Phantom X2 5G is no different in this regard. The phone has a Smart Panel with shortcuts to various apps, a Social Turbo tool that can not only change your face but also your voice during voice and video calls.
Overall, the Phantom X2 5G offers an extremely smooth and jitter free experience.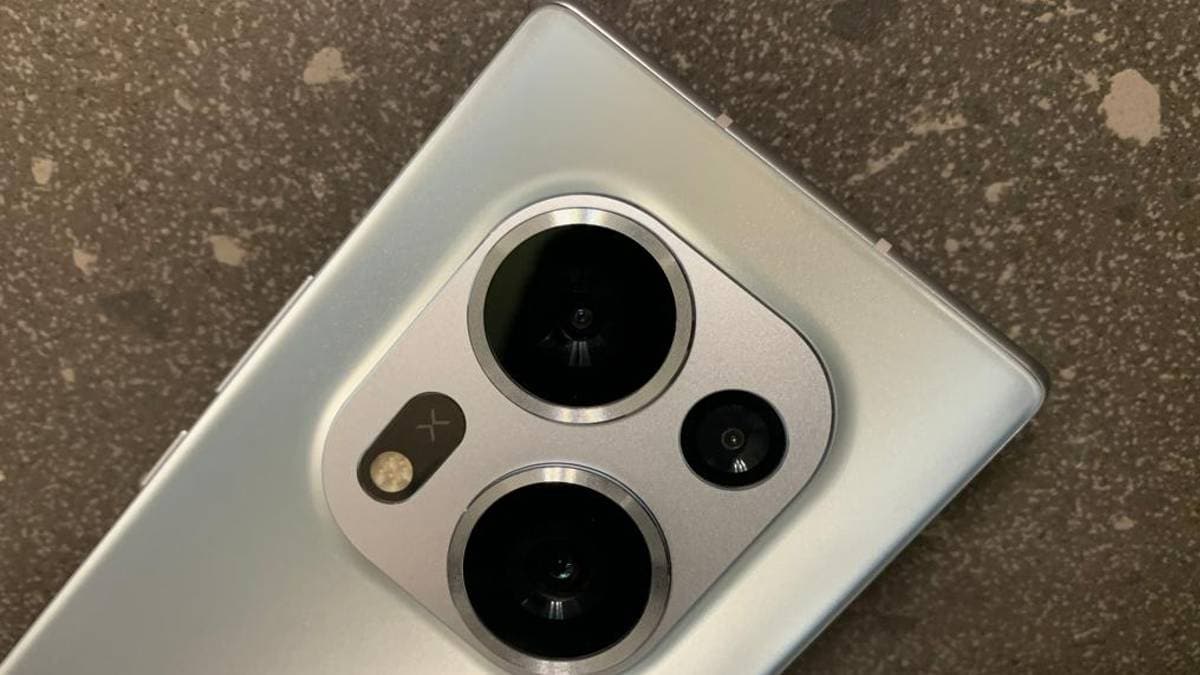 Tecno Phantom X2 5G review: Camera
Now comes the camera, which is one of the highlights and the strong suits of this phone. To recall, Tecno Phantom X2 5G comes with a triple camera setup at the back consisting of a 64MP lens, a 13MP lens and 2MP sensor. On the front, it has a 32MP selfie camera.
In usage, the Phantom X2 is one of the best camera phones in its price segment in the market and it manages to click picture perfect images with accurate colours, high depth and clarity, and almost no noise even during the low-light conditions. This is also true for the front camera – an area where most smartphone makers tend to falter – but not Tecno. Whether you are capturing a gorgeous coastline or yourself near a monument, Phantom X2 5G manages to capture images that come quite close to the actual scene. In case of selfies, the phone automatically smoothes the skin a bit for a more insta-worthy click.
This accuracy is also maintained during the day-time when colours become more vibrant and vivid. Simply put, during the daytime, the phone offers a fairly wide dynamic range with ample depth and clarity. Here are some shots for your reference:
That said, I did encounter some issues with the phone's camera app, which got stuck when it was used for a prolonged period of time. Closing the app quickly resolved the issue and it didn't affect the overall performance of the phone at all. But that's not something to fret over as it is likely to be fixed in the upcoming software update.
Tecno Phantom X2 5G review: Battery
Lastly, the battery. The Phantom X2 5G comes with a large 5160mAh battery that easily lasts a day and some more on a single charge in general. But this is bound to change depending on your usage. During your day-to-day work, the phone manages to offer a runtime of slightly over a day. During the weekend, when it is time for movie marathons, the phone lasts for a day. As far as charging is concerned, the Tecno Phantom X2 5G charges completely in an hour and around 20 mins of charging time is enough for the phone to juice up to 50 percent.
Should you buy Tecno Phantom X2 5G or not?
Now, to answer your question as to whether or not the phone manages to stand tall against its rivals and of course, if you should buy it or not, the answer is a surprising but a profound 'Yes'. This is the first time that Tecno is entering the sub 40K smartphone segment and it has done its prep work before taking the leap. Not only has it included top-of-the-line-features but it has also optimised them well to claim its stake in the market and justify its price tag.
The Tecno Phantom X2 is a fine device by all means. And if you are specifically looking for a camera phone, one that doesn't dig a 70K hole in your pocket, this is the one for you.
---
---