Looking to treat that special tech-savvy someone in your life? Or maybe you just want to treat yourself? Either way, the OnePlus Nord is the perfect gift for this holiday season. This phone has all the bells and whistles you need—without breaking the bank.
OnePlus has come a long way since its establishment nine years ago, and it is celebrating in style! Starting on December 13th, users of OnePlus devices can take advantage of discounts across their range of 5G-ready smartphones, smart TVs, audio products, wearables, and their new series of monitors.
With these exciting offers available, there has never been a better time to invest in OnePlus! If you're looking for powerful technology that allows for smooth connectivity and lag-free streaming of your favorite music or movies – then experience the world with OnePlus.
Let's look at why this is the only choice for an end of year gift!
The OnePlus Nord 2T: The Perfect New Year Gift!
The OnePlus Nord 2T packs a powerful punch with its features and specs. It comes equipped with a MediaTek Dimensity 1300, 8GB/12GB RAM, 128/256GB storage, and a massive 50MP triple camera system. That means you'll always have plenty of power to do whatever you need to do on your phone, whether that's streaming movies or playing games. You can also capture stunning photos thanks to the impressive triple camera system.
The OnePlus Nord 2T isn't just about what it can do, but also how it looks. With its sleek design and 6.43″ FHD+ AMOLED display, this phone is powerful and beautiful. Whether you're showing off pictures or streaming movies, everything will look amazing on this phone's vibrant display.
And if you want to use your phone for extended hours, you can use the included 80W SUPERVOOC to quickly charge up your device in no time and keep using it for hours without worrying about battery life.
But perhaps best of all is that the OnePlus Nord 2T comes at an incredibly affordable price point than other flagships on the market right now. So, if you're looking for an amazing gift without breaking the bank, this phone should be at the top of your list!
Here are the offer details that you have been eagerly waiting for:
Consumers looking to upgrade can't miss this great offer – an instant discount of ₹3,000 on the purchase of the OnePlus Nord 2T 5G via ICICI Cards and EMI transactions.
These discounts are available across 5 different platforms – OnePlus.in, OnePlus Store App, OnePlus Experience Stores, Amazon.in, and Partner Stores – giving customers maximum convenience in availing this deal over 6 days from 13th December 2021 up till 18th December 2022.
You can get a discount of ₹2,000 using ICICI cards and EMI transactions on the purchase of OnePlus Nord 2T 5G on OnePlus stores (online, app or offline), Amazon.in and Partner stores between 19-25th December
ICICI bank users have a great advantage this season – they can get an additional ₹1,000 off on the purchase of the OnePlus Nord 2T via net banking on OnePlus.in.
ICICI card users can avail ₹700 off on the OnePlus Nord 2T from 19th December to 25th December through a net banking transaction from OnePlus.in.
Starting December 13th, ICICI card holders can avail of a great offer of No Cost EMI for up to 3 months. This offer is available on services like OnePlus.in, OnePlus Store App, OnePlus Experience Stores, Amazon.in, and other Partner Stores valid until December 25th,
The OnePlus Nord Buds are a Budget-Friendly TWS Dream
Are you looking for quality truly wireless earbuds but don't want to shell out extra bucks? Look no further than the OnePlus Nord Buds. These headphones have everything you could want from a budget-friendly pair of TWS: great sound, good battery life, and intuitive features. Let's dive in and see why these buds are the perfect entry-level TWS!
The Sound is Solid
OnePlus does not disappoint when it comes to its audio output. The Nord Buds feature a solid sound profile with well-balanced bass, mids, and highs. Whether you're listening to your favorite podcast or jamming out to some tunes on Spotify, the sound will be crisp and clear. Moreover, they provide an immersive experience when gaming due to their low latency. So, if you need great sound but don't want to pay top dollar for it, these buds won't disappoint.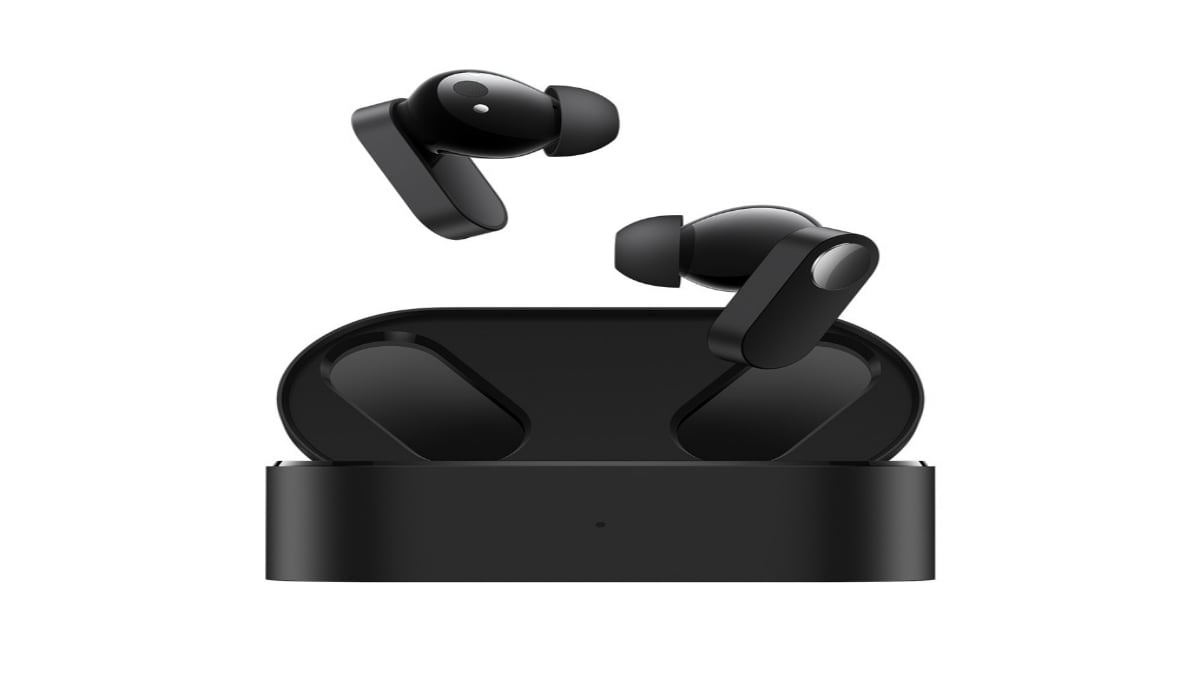 Battery Life is Impressive
The Nord Buds boast up to seven hours of playback time and an additional 30 hours of charge in the case. Even if you forget to charge them overnight, you can still get a full day of use before having to recharge them again. Furthermore, they support fast charging so you can get back into your music quickly if you find yourself running low on music mid-day.
Intuitive Features Make Using Them Easy
In addition to great sound quality and impressive battery life, the OnePlus Nord Buds also come with useful features like touch controls. With just a few taps on each bud, you can control your music or take calls without reaching for your phone all the time—making them more user-friendly.
Check out the best offers for Nord Buds for the year end:
OnePlus Buds Z2, OnePlus Nord Buds, OnePlus Nord Buds CE, and the OnePlus Buds Pro have special anniversary prices between ₹1899-2499.
Any purchase of the OnePlus Nord Buds CE and Nord Wired Earphone from OnePlus.in, OnePlus Store App, OnePlus Experience Stores, Amazon.in, and Partner Stores with ICICI bank Cards can get ₹150 discount offers.
ICICI card holders can avail of a special instant discount of ₹200 on the OnePlus Nord Buds. This offer is available on purchase from either the OnePlus.in website, their mobile app, one of their exclusive experience stores, Amazon.in, or any partner stores.
The OnePlus Nord Watch: A New Year's Fitness Companion
With the new year upon us, it's time to start thinking about resolutions. Whether you're looking to get in shape or stay in shape, there are a lot of options out there for fitness trackers and smartwatches. What's more, they are the perfect gifting options as well.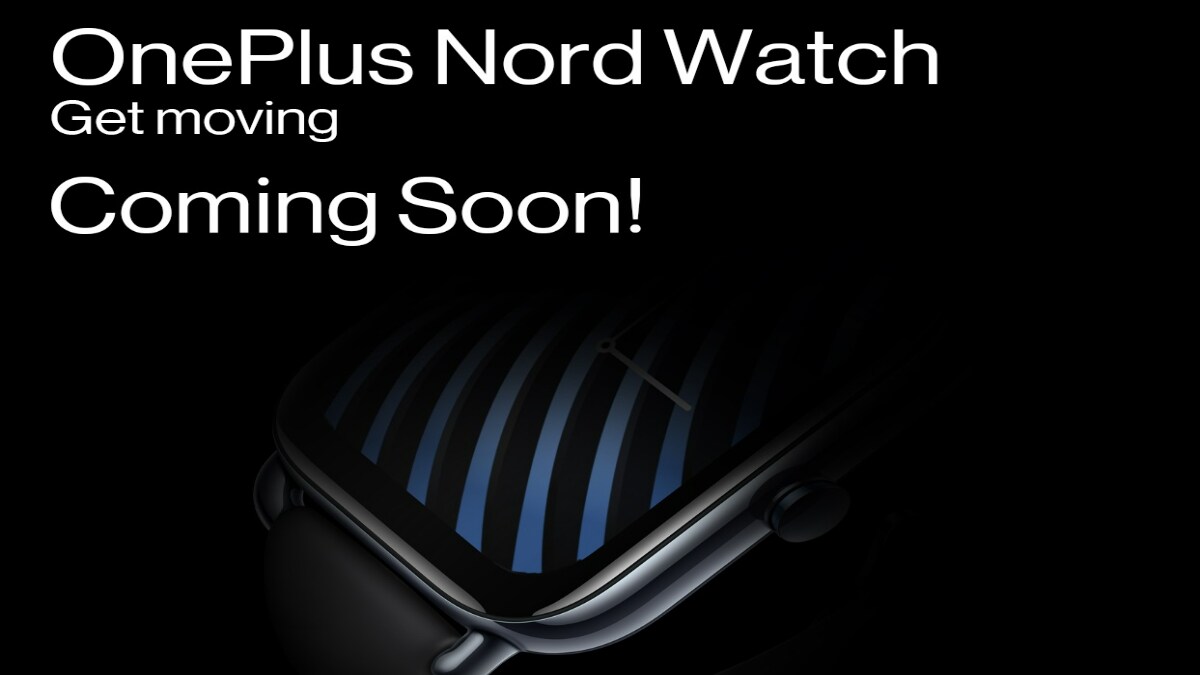 But if you're looking for something that will be your or your loved one's companion throughout the journey to better health and fitness, then the OnePlus Nord Watch is a perfect choice. Let's take a closer look at why this watch is an ideal companion for your fitness needs.
Smartwatch Functions
The OnePlus Nord Watch is more than just a fitness tracker – it's also a smartwatch that can provide notifications, accept/reject calls, and other alerts right on your wrist. And with its always-on display, you can quickly and easily check the time without pressing any buttons.
Fitness Features
Of course, the main feature of the OnePlus Nord Watch is its fitness tracking capabilities. It has a built-in heart rate monitor that tracks your heart rate throughout the day and during exercise sessions. Also, the watch has activity tracking features allowing you to set goals and track progress over time. It also offers sleep monitoring so you can see how well (or how poorly) you are sleeping each night.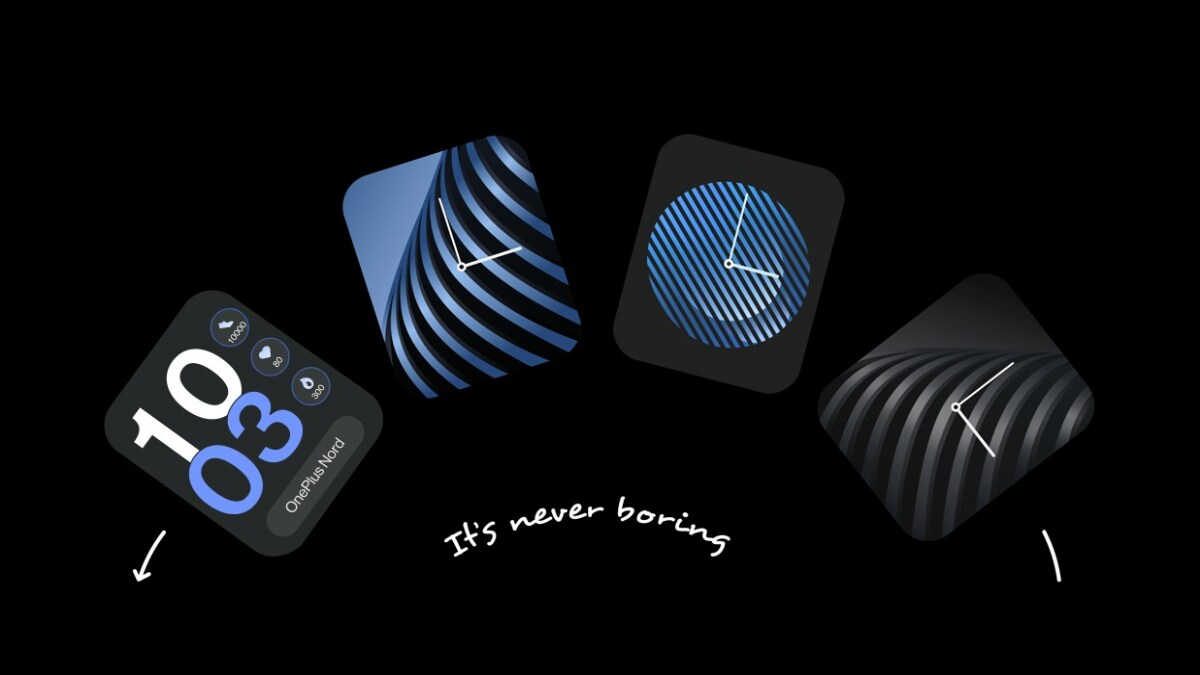 Finally, the watch comes with a variety of sports modes so you can accurately track activities like running, biking, and swimming (it's water resistant). You can also connect it to compatible third-party apps to get even more detailed insights into your workout sessions.
Here are some affordable offers for the OnePlus Nord Watch:
OnePlus Nord Watch is receiving a special anniversary price of ₹4499, just in time for the upcoming holiday season. This amazing offer will last from 13th to 18th December 2022 on platforms like OnePlus.in, OnePlus Store App, Amazon.in, Partner Stores, and even selected experience stores.
Customers shopping for the OnePlus Nord Watch via ICICI Cards will get ₹500 discount. Not only that, but limited time discounts are available across all of OnePlus' major sales channels including OnePlus.in, the OnePlus Store App, OnePlus Experience Stores, Amazon.in and Partner Stores from December 13th to 25th.
Wrapping Up
New year, new you? Why not start the decade off with some new gear too? The OnePlus 2T, OnePlus Nord buds, and OnePlus Nord watches make great gifts for anyone – including yourself. So go ahead, treat yourself. You deserve it.
Disclaimer: Impact Feature
---
---