WhatsApp on Monday announced that it's rolling out the much-awaited 'Edit Messages' feature. The feature lets you do exactly what it claims, that is to edit messages that have typos. Also Read - WhatsApp will finally let you edit messages, feature coming soon
Edit typos within 15 minutes
The feature lets you edit messages within 15 minutes of sending them. This means next time if you type 'Beast of Luck' instead of 'Best of Luck', you can easily fix it. That's if you are quick enough to recognize the typo and edit it in the 15-minute window. Also Read - Love WhatsApp? Then here are top seven security features you should know about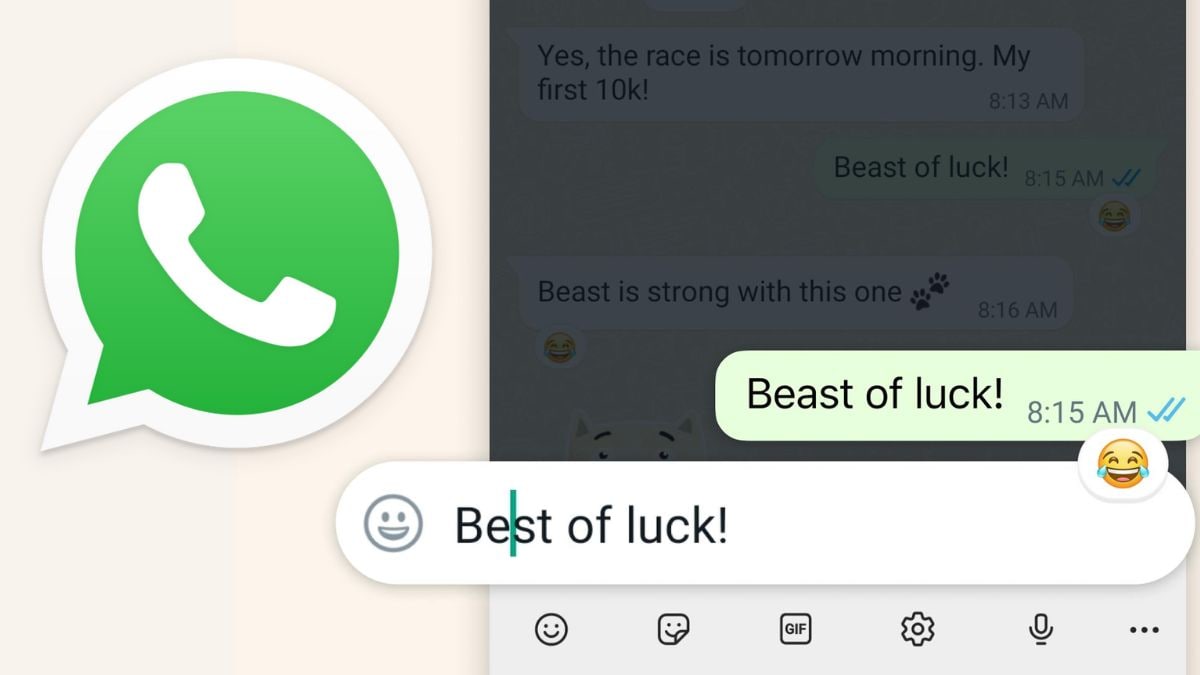 Also Read - WhatsApp announces group calling feature for Mac app
"From correcting a simple misspelling to adding extra context to a message, we're excited to bring you more control over your chats. All you need to do is long-press on a sent message and choose 'Edit' from the menu for up to fifteen minutes after," noted the blog post on the WhatsApp website.
Not the first for an instant messaging app
Now, this isn't the first for an instant messaging app. Apps like Telegram, Signal, and iMessage have allowed users to edit messages for a long time.
Some of these apps do keep a log of the edited messages, which means you can see what edits were made by the sender. And all apps, show the 'edited' tag next to the edited messages to keep it fair.
As for WhatsApp, it won't show the correction history. So whatever changes you do, others won't be able to see. However, they will still see the 'edited' tag.
Here's how to edit messages on WhatsApp
To edit messages, users will have to double-tap or long-press on a message, depending on the platform (Android/iOS). Then, they will see an option to edit the message.
IT'S HERE 📣 Message Editing is rolling out now.

You now get up to 15 minutes after sending a message to edit it. So you don't have to worry if you duck it up 🦆 pic.twitter.com/JCWNzmXwVr

— WhatsApp (@WhatsApp) May 22, 2023
That's how easily you can fix typos and not get caught at the same time.
Were unable to edit? Don't worry, just Delete for everyone
It's worth noting that WhatsApp also has a feature that helps users delete their mistakes, that's with the 'delete for everyone' feature.
Initially, WhatsApp allowed users to delete messages for everyone within a short timeframe. But later it extended the time limit to 6o hours.
Moving forward, it will be interesting to see if WhatsApp also extends the 15-minute time limit to edit messages.
If you were looking out for this feature and still haven't received it, then do not panic. WhatsApp has clearly mentioned in its blog post that it has 'started rolling out' and the feature will be available to everyone in the coming weeks. So have some patience while the Meta-owned company pushes the feature to all devices.
---
---