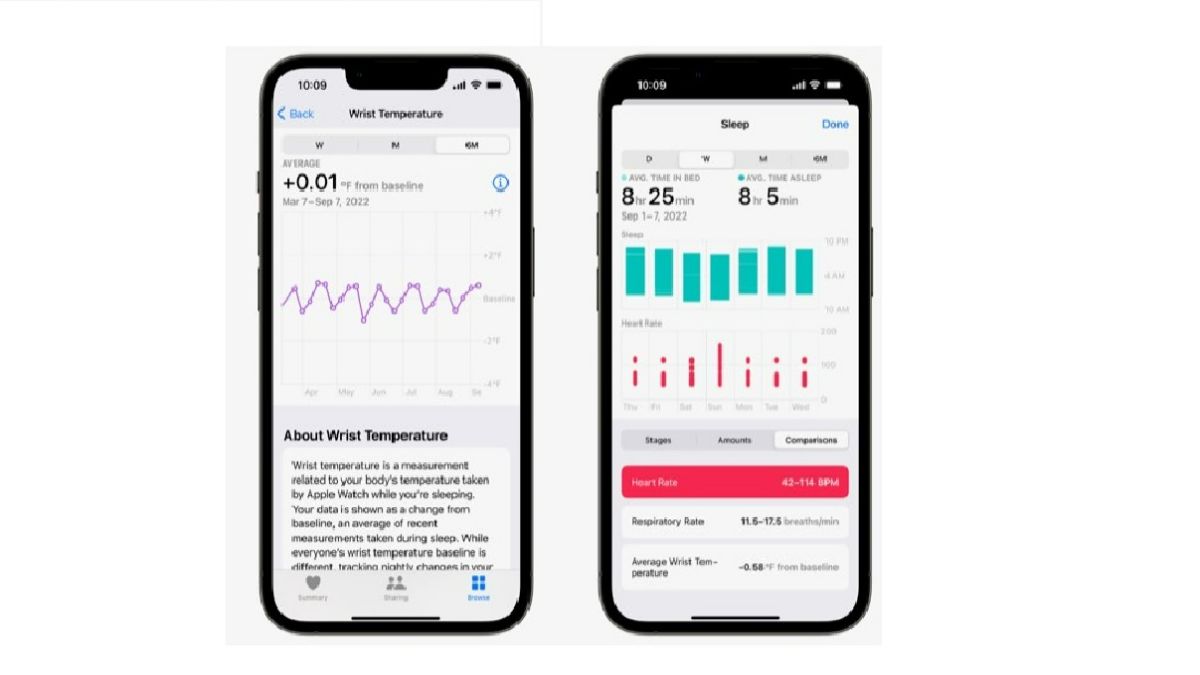 Temperature sensing
With WatchOS 9, the Apple Watch is able to track a user's temperature while they sleep so that they can see changes from their baseline. Apple says that after wearing the Apple Watch for five nights with Sleep Focus and Sleep Tracking enabled, users will be able to see nightly shifts from your baseline temperature in the Health app on iPhone. Seeing nightly changes can give you insight into your overall wellness.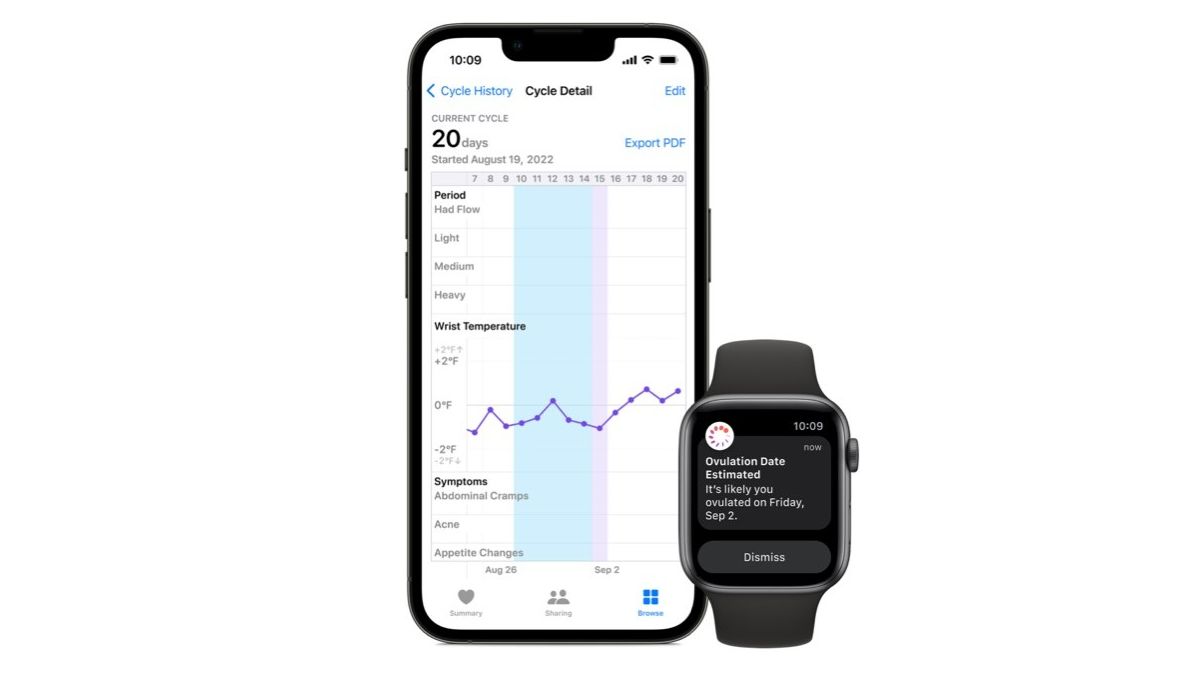 Retrospective ovulation estimates
Apple Watch Series 8 gives users retrospective ovulation estimates using wrist temperature data. Apple says that if you wear your Apple Watch to sleep each night with Sleep Focus turned on, you can receive retrospective ovulation estimates after about two menstrual cycles.
---