Apple will follow its tradition to host yet another Worldwide Developers Conference, popularly known as WWDC, this year. The company just revealed WWDC 2023 kicks off on June 5, which is only a few days from now. Apple has already sent out invites to developers and media for the company's yearly conference that will take place at Apple Park in California. Also Read - Apple reveals WWDC 2023 schedule ahead of special event at Apple Park: What to expect
This year's event is going to be one of Apple's biggest, if not the biggest. We may see the launch of Apple's first headset this year, marking the iPhone maker's entry into a new product category. Several leaks and rumours have pointed out that Apple's first mixed reality headset will be radically different from the existing ones, which is why it will also be quite expensive. Also Read - Apple Tax: What it is and how can developers avoid paying it
Apple will also turn to its bread and butter: the new versions of operating systems such as iOS 17, macOS 14, watchOS 10, and tvOS 17. In addition, this year's WWDC may shape up to be one of the very few conferences where Apple unveils its new lineup of hardware. Rumours are rife that a range of Mac devices may debut at the WWDC, making it ever-so-interesting. Also Read - iOS 17 to bring revamped Control Center and many other features
If you are looking forward to watching the WWDC 2023 event, these details may help you.
When, where, and how to watch the WWDC 2023 keynote?
Apple is hosting the WWDC keynote on June 5 at 10 am PT, which translates to June 5, 10.30 pm IST. The event will be open to attendees in person, as well as will be available through a live stream on the Apple website and YouTube. You can watch the event using Apple TV app on your iPhone, iPad, or Mac or just use the Apple TV streaming box to tune into the event.
Now that those details are out of our way, let us talk about the announcements that we are excited about.
Apple's first mixed-reality headset
After many years in development, Apple's first mixed reality headset is positively set for debut. Several leaks and rumours have painted a picture of what it is going to be. One of the most exciting products in years, the Apple headset will combine both virtual reality and augmented reality to offer experiences of what may be known as extended reality.
Based on an entirely new operating system, which could be called either rOS or xrOS, the headset will reportedly be known as 'Reality Pro'. It will look like a ski goggle and come with a physical dial to let you enter and exit virtual reality anytime, according to reports. Bloomberg's Mark Gurman previously said that the headset would feature an array of external sensors that will be capable of tracking hand movements to perform certain actions.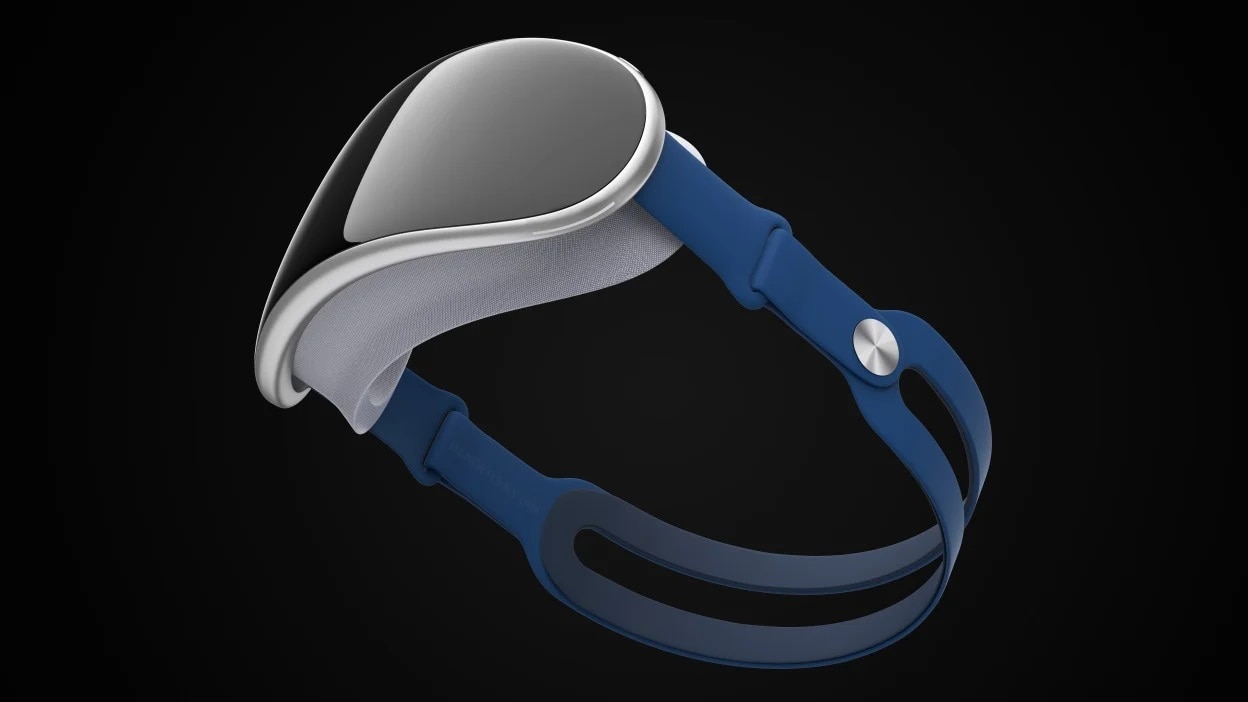 Much like advanced headsets such as Oculus Quest Pro, the Apple Reality Pro will work as a standalone headset. That means it would not require the iPhone to offer you experiences. However, it is likely there will be support for apps to manage the headset easily using the iPhone. Apple may also tie the App Store to make it easy for users to download apps on the headset using their iPhone.
Apple is reportedly building VR versions of its native apps, such as Safari, FaceTime, Apple TV, Apple Books, and Apple Music, among others. It is also likely to open the platform to developers to offer their apps on Apple's headset. That means you could see apps such as Netflix, Disney+, and Max, as well as games on the headset.
The Apple Reality Pro may use an external battery pack that could be connected using a proprietary cable (I'm guessing it won't be USB-C). Expected to cost around a whopping $3,000 in the US, the Apple Reality Pro could be one of the many immersive reality products that the company has planned. Those include a more affordable version, which may not be part of this year's WWDC.
The first 15-inch MacBook Air
For the first time, Apple may introduce a 15-inch MacBook Air. Poised to be the biggest MacBook Air version, the upcoming model will use a 15-inch display instead of the standard 13-inch one that we have traditionally seen on Air models. According to Bloomberg, the 15-inch MacBook Air would come with an Apple M2 chip and offer a display resolution of 3024×1964, which is there on the 14-inch MacBook Pro.
While there is not much information about the 15-inch MacBook Air, the report suggested Apple may also announce a refreshed 13-inch MacBook Air, alongside a refreshed 13-inch MacBook Pro and a 24-inch iMac. Reports are rife that one of them could use an M3 chip, but chances are quite slim. Bloomberg's Gurman previously said that Apple is more likely to introduce M3-powered Mac models toward the end of this year, so anything that arrives at WWDC is likely to use the M2 chip or its different versions.
The ability to sideload apps
While Apple will announce the new operating systems at WWDC, it is likely to make an important announcement that is sheerly the result of orders from the European Union. Apple may open its closed ecosystem, allowing users to sideload apps on the iPhone or iPad. According to the European Union's Digital Markets Act (DMA), Apple has until March next year to let users download third-party app stores and install apps downloaded from outside of the App Store, within the EU jurisdiction.
This, if true, will be the first time Apple will allow downloading third-party app stores and sideloading of apps on iPhone and iPad ecosystems. Apple has so far opposed this owing to security reasons, saying it is necessary to make iOS and iPadOS not become like Android. But whether or not this facility will be available to users staying outside the European Union is not clear at the moment.
---
---